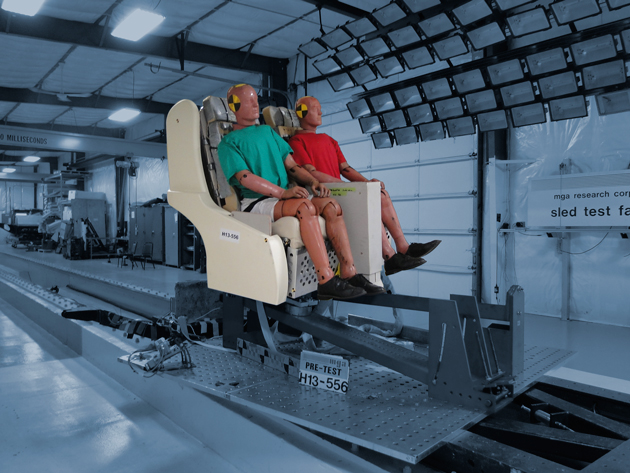 PAC reserves two days of sled time, every two weeks, year round, at a top level dynamic testing facility. Not only are PAC's evaluation and certification tests done quickly, we can respond to last minutes requests for HIC testing or other tests needed for installation approvals.
Static testing is done in-house with PAC's state-of-the art facility. Testing is computer controlled and all tests are digitally recorded with soundtrack, similar to dynamic testing.
In addition to forward, side, and aft facing products, PAC has certified angled positions for take-of and landing, and other special requests for unique installations.