Innovation Begins with a PAC Premium Frame™
The best seats begin with the best frames, and PAC's Premium Frames are specified for world class aircraft interiors. PAC utilizes tight tolerance parts and the highest quality components, for all of its seating products, both manual and motorized.
To that we add superior design, engineering, and dependable product service and support. And, we work closely with the upholstery experts chosen by our completion center partners to ensure that PAC seating products get the highest level of fit and finish.
We invite you to take a closer look below at the innovative features of PAC's Premium Frames, and see how they can benefit you:
Range Tested Certification
PAC's range tested certification provides seat specification, upholstery, and installation flexibility while minimizing new static and dynamic testing:
Leg spacing related to seat track spacing can vary from 12 to 21 inches in any increment
Swivel (seat) centerline is fully adjustable, even after seat installation in the aircraft
Variable foam density (DAX 26 to 90) on the seat pan and back allows for any customer preference from soft to firm
Removable Backshell*
Removable composite shell that allows:
Upholstery of seat backs in advance of delivery of a ship set of seat frames, allowing for upholstery schedule compression
Quick installation and removal of the backrest cushion for any reason, at any time
Easy access to the shoulder harness inertia reel and shoulder belt guide
Easy access to the lumbar system pump, wiring, and air tubes
Removal of finished upholstery to prevent damage during completion or future maintenance
Replacement of a damaged or soiled backrest cushion without removing seat from aircraft
*U.S. Patent Number 8,366,044
Height Adjustable Backframe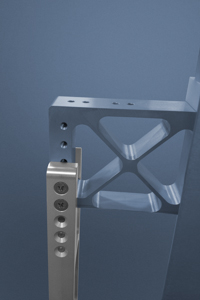 Backframe adjustment system with multiple positions for height adjustment
Stability Bars
Uniquely configured back cross bars which are designed to improve the back frame strength and overall rigidity of the seat
Adjustable Armrest Brackets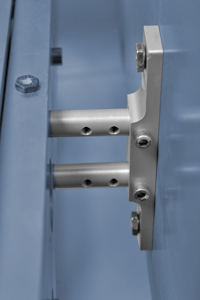 Adjustable brackets which permit:
The seat arms to be easily removed and re-attached for upholstery
The width between arms to be easily adjusted to accommodate upholstery or a change to the overall seat dimensions
*U.S. Patent Number 8,376,462
Quick Disconnect Cable System*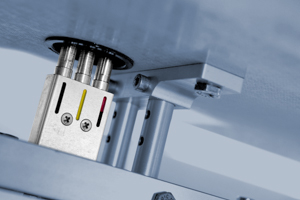 Easily disconnected cable housing that permits removal of the armrest without the need to disconnect the track and swivel control cables from the seat locking mechanism
*U.S. Patent Number D726,117
Color-Coded Cable Routing System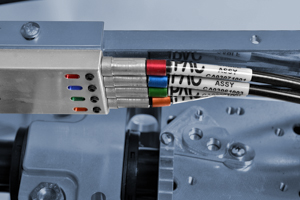 Color-coded cables with part number labels for:
More easily identified attachment location, and
More easily identified correct part number for accurate reordering
Keyhole Seat Pan Locking System*

Locking system provides easy removal of seat pan if needed, with the removal of only two screws
*U.S. Patent Number D698,193
Dual Gas Spring Legrest*
A manual legrest that:
Provides balanced actuation force
Prevents common legrest skewing typical of an offset single spring design
Is more reliable and easier to retract
*U.S. Patent Number 9,028,002
Locking Magnets for Life Vest Stowage Compartment Lid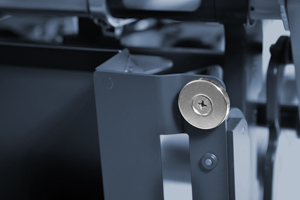 Magnet attachment system which easily secures lid of life vest stowage compartment
Adjustable Base Clamps*
Adjustable clamps which:
Permit adjustment of swivel position anywhere between the seat legs
Minimizes the need for tracking limiters since the seat centerline is easily moved away from sidewalls or monuments
*U.S. Patent Number D708,053
Composite Base Shroud System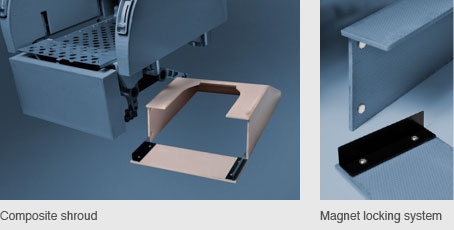 High quality, rigid composite base shroud that is easily attached and removed from the seat, utilizing a magnet locking system
Quick Release Seat Track Fasteners

Quick release fastener system that permits seat to be easily and quickly installed and removed from the airline seat track